Welcome to the C.H.E.S Library webpage!


**Click on "FORMS" above to view the criteria for the school-wide AR program & Summer Reading!**
For details about the CHES AR Plan for 2016-2017, please click on "FORMS" at the top of this page!



Below are three links to the eBooks that our school has purchased. We are so excited to extend our library beyond the school walls and we hope you enjoy the ebooks! Happy Reading!!

Capstone ebooks does NOT require a username and password, however ABDO does. To log into the ABDO ebooks, please sign in using the username and password below.
Student Username: ches
Student Password: books
KidzViz is our online search catalog. Click to view all the books we have available in the CHES library!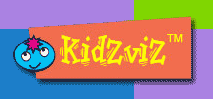 The School Library has a supply wish list! If you wish to donate any of the items listed below, it will be appreciated!
Crayons
Pencils
Glue Sticks
White-board markers/cleaner